Trucks, Trains and Busses
Trucking Accidents
Accidents involving commercial trucks are unfortunately all too common. They typically occur at high speeds on interstates or other highways.  That's why crashes between trucks and cars are usually devastating.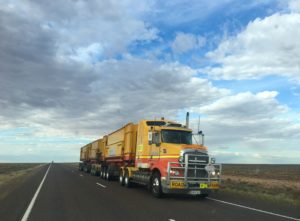 Trucks haul anything and everything you can imagine – rocks, dirt, gravel, cars, windmill blades, houses, finished goods, raw materials, gases, liquids, appliances, fish, livestock and much more.  The maximum weight for a semi truck and trailer in the United States is 80,000 pounds.  The average weight of a car is only about 4000 pounds, yet these trucks are sharing the roads with you and your family.
According to Federal Highway Administration data, each individual truck in the U.S. drives about 100,000 miles per year.  And, there are about 1.9 million semi-trucks registered in the United States.  You can do the math.  This means that there are a lot of trucks on the road all of the time.  And that means that accidents are more likely to happen.
Train Accidents
When a train hits a person, car or other vehicle, the results are usually catastrophic.  The average weight of a loaded train in the U.S. is twelve million pounds.  The average car weighs between 2000 and 4000 pounds.  That means that the average train weighs about 3000 to 6000 times what a car weighs.  This is about the same weight ratio that a car has to an aluminum can.  And if a train hits a car, it has about the same effect as when a car runs over an aluminum can.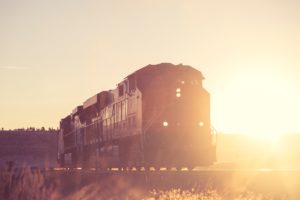 According to Operation Lifesavers, over 2,000 Americans are killed or injured on railway crossings each year.  For drivers on the road, common sense practices certainly can help reduce the risk of such an accident, including keeping a safe distance from train tracks, not passing other cars too close to tracks, and abiding by all warning signals.
Unfortunately, accidents can happen even when absolutely all precautions are taken.  Accidents can be caused by conductor error, negligence on the part of a railroad company, a malfunctioning crossing warning, or other faulty railroad equipment.
Bus Accidents
Many people ride the bus to and from work or other activities.  In many places, schools use buses for field trips and to pick up and deliver children to and from school.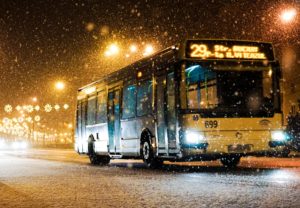 School bands, sports teams, and many community groups often charter a bus to take them from one place to another. If a Bus Accident happens, you need an experienced attorney to help.
When a person boards a bus, they are putting their safety in the hands of the driver and the company responsible for operating and maintaining the bus.  Most bus drivers carrying passengers must have a Commercial Driver's License. If the driver will be carrying passengers from one state to another, the license requirements are a bit different, but no more stringent.
The attorneys at Angelley, P.C. are experienced in successfully helping those injured in serious ground transportation accidents. Contact us to see how we can help.