Airport Accident Attorneys
Millions of people travel through America's airports each year. Not surprisingly, then, it is fairly common for someone to be injured in an airport accident and need the help of experienced airport accident attorneys. Any number of things can cause such injuries, but typically they fall into a handful of categories. Falling from or being hit by an airport gate cart happens quite a bit. As does tripping over old carpet or a poorly maintained floor joint on a jet bridge.
It is not unusual for people to be hit by cars or other vehicles in an airport parking lot or in the loading and unloading lanes. In smaller airports without jet bridges, people have been known to trip on the stairs from the plane down to the tarmac. And, on at least one occasion, a ticket counter collapsed and crushed a passenger's foot.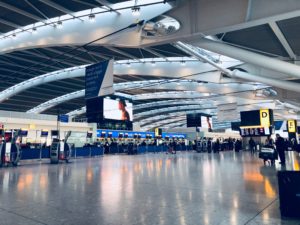 In the U.S., commercial airports are generally owned by the city or cities with which they are affiliated. In some instances, the municipalities will set up quasi-governmental entities to manage and run their airports. Thus, airport injury claims often come with special issues and considerations. Cities, and other governmental bodies, usually have very specific procedures that have to be followed before a suit can be filed against them. Additionally, the damages an injured person can receive are frequently capped.
Claims for injuries occurring inside of an airport will often involve one or more of the airlines operating there. Plus, most airlines hire other companies to help with items such as gate services, wheelchair assistance, jet bridge maintenance and other matters. Many injuries involve these companies as well. Finally, there are many businesses, such as restaurants and gift shops that operate within the airport. The web site for the Airports Council International has quite a bit of useful information on airports in the U.S.
At Angelley, P.C., our aviation accident lawyers have successfully handled many airport injury claims.
Contact us to learn how we may be able to help you.