Small Airplane Crashes
If a plane or helicopter is not a commercial or military aircraft, the Federal Aviation Administration considers it to be a general aviation aircraft. This category, broadly speaking, involves private flying, where people use their own plane or a rented aircraft for fun, personal or business use. General aviation is governed by a different set of federal regulations than commercial planes, and a skilled aviation accident lawyer should have a commanding grasp of them.
General aviation aircraft are usually smaller planes, but they don't have to be. A few folks are fortunate enough to own private jets, and as long as the owner does not hire out those jets, they fall into the general aviation category. Most general aviation aircraft, however, are in fact smaller. The vast majority of the flying public operates single-engine, propeller driven planes like the Cessna 172, the Piper PA-32 or the Cirrus SR20. More experienced pilots may fly twin-engine planes such as the Cessna 421, or the Piper PA-44.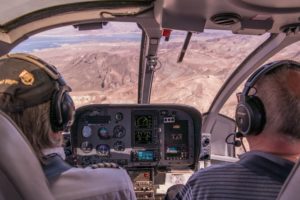 Successfully investigating the cause of a small airplane crash takes experience and resources. The NTSB will do the initial investigation, but given the sheer number of general aviation crashes and the NTSB's limited manpower and resources, those investigations are often not very satisfying and typically end up just blaming the pilot.
While the pilot may be wholly or partly to blame for a small plane crash, most times there was something else going on as well. Poor maintenance, the bad design, manufacture or installation of a part, contaminated fuel, and air traffic control issues are all things that need to be evaluated.
Small airplane crashes frequently come with unique legal issues as well. For example, if a part was negligently overhauled in Colorado and that part caused a crash that killed two Texas residents on a flight from Florida to Virginia, an attorney handling that case would have to be well schooled in jurisdictional, venue and choice of law rules.
Moreover, if our example part was overhauled more than 18 years ago, the attorney would immediately have to contend with the limits of the General Aviation Revitalization Act.
There are numerous other tricky issues involved in aviation litigation. Aviation accident lawyer William Angelley has many years of experience successfully handling general aviation crash cases. Contact us to learn how we may be able to help you.