Military Aviation Accidents
Claims arising from military aviation accidents are limited and difficult, and it takes experienced airplane accident lawyers to make the proper evaluation. The first thing to know is that the Federal Tort Claims Act ("FTCA") prohibits active duty service men and women from pursuing a cause of action against the U.S. government for death or injury occurring in the scope of their service.
There is a narrow exception to the FTCA that may apply to civilians, veterans and family members of military personnel who are killed or injured as a result of the negligence of military employees or as a result of non-combat military activities. This exception is found in the Military Claims Act, but importantly, it does not apply to active duty service men and women whose death or injury was incident to their service.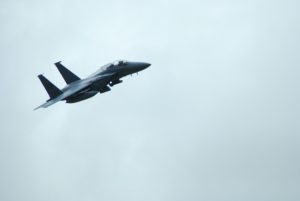 The reality, however, is that today's military relies heavily on civilian corporate contractors for many of its needed services. Some examples include, cargo operations, aircraft maintenance and certain training. And, of course, the military does not build its own aircraft. It relies instead on large government contractors.
But, even though claims against one of these civilian contractors may not be barred by the FTCA, there are still many obstacles to pursuing a successful action against them. For example, the government contractor defense, which arises from a 1988 U.S. Supreme Court decision, provides a significant hurdle for someone killed or injured as a result of a defective part on a military plane or helicopter.
Similarly, the State Secrets Doctrine and the Political Question Doctrine may well prevent a claimant from obtaining any evidence at all related to the cause of a military aircraft accident. Additionally, the simple classification of a document as Confidential, Secret or Top Secret, can preclude the military's disclosure of pertinent evidence.
Unlike civilian crashes, where the NTSB generally takes the investigative lead, in military crashes, the involved service will conduct the investigation. And, not surprisingly, their reports are generally heavily redacted.
As difficult as such claims are, however, the airplane accident lawyers at Angelley, P.C. have had numerous successes in obtaining recoveries for military victims and their families.
Please contact one of our attorneys to discuss your potential claim.